ROSEMARY PEARSON ARTICLE:
source: from the TIMES ONLINE archives – I sadly don't know if it is still available there, but I have copied the article when it was released and again, when it was in the archives around the year 2007 – I then deleted it from the "LOVE OF MY LIFE" section where it was situated previously on my site, because I did not want to spread too much rumours about it etc – now it is available here as a "document" – who knows if this story is true…
another article about the same subject is here: http://www.yorkshirepost.co.uk/news/features/for_the_love_of_freddie_1_2550480
<![if !vml]>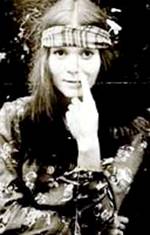 <![endif]>
Rosemary Pearson/ Rose Rose
The Times
August 20, 2004
I was Freddie Mercury's girlfriend
Rose

Rose

has always refused to talk about her relationship with the rock icon Freddie Mercury. Now, for the first time, she reveals how as art students they became lovers - and the tensions that his gayness created
Penny Wark
THE FRONT DOOR of the terraced house opens into a room full of hard surfaces and Rose Rose warmly urges me to make myself comfortable. This is easier said than done. The only seats are a reproduction Corbusier couch, on which you can only lie, and two tall stools by a table covered with Seventies photographs, books, art work. These, laid out for examination, represent Rose Rose's life as it was 35 years ago. This is what we are going to talk about, but I sense immediately that although she has volunteered to have this conversation she has yet to overcome the barriers that have stopped her discussing the issues it raises. Even with herself.
Her revelation is that from 1969 to 1970 she had a relationship with Freddie Bulsara, then an exotic young art student, later Freddie Mercury, the brilliant and forcefully camp personality who came to define the rock band Queen. He died of Aids in 1991 and when researchers have examined his life there has always been a person they could not trace: the woman who knew him intimately in 1970. Rosemary Pearson, now known as Rose Rose and until recently a lecturer in art theory at Sheffield University, is that woman and she is speaking publicly for the first time because she wishes to confront her confused feelings about having had a relationship with a gay man. These were compounded years later when she discovered that her second husband was gay.
"I think of my life as starting after Freddie," she says. "Well, it didn't, but I've edited it out."
Inevitably, the key to this is that she loved him and found this impossible to reconcile with his fascination with the gay community, but it will be a couple of days before she admits this to me. So let us begin with the facts of her story.
An only child, she was born in East London in 1946 when her mother was 42 and she was brought up mainly by relatives and at boarding school. In 1967 she went to Ealing School of Art: Freddie Bulsara was on the same course. She was impressionable and volatile, she says: "Not at all certain who I was. I was determined inside, probably appeared whimsical outside." Freddie was exciting, always rushing to exhibitions, often with her in tow. They became friends.
"He was a terrific clown, a great laugh and very caring. He'd sit next to me in the canteen and be terribly attentive and brotherly. I was an only child, I could trust him. We confided in each other for ages, though nobody dwelt on the past. I did find him attractive."
Their bond was also cemented by their fondness for parties and gigs and their mutual dislike of drugs. Cannabis made Rosemary feel depressed, and she says Freddie was too anxious to preserve his voice to smoke anything. "He said it shrivelled his creativity. I liked the fact that we could go out and have a good time and he didn't say 'Let's take some LSD'."
Freddie spent most of his time rehearsing with his rock band, then called Smile. To Rosemary's embarrassment he would burst into song in the street, and he wore theatrical clothes, often bought by her at a theatrical costumier who had a second-hand stall on Portobello Road market. She remembers a pirate's outfit, and a fur coat Freddie wore over a bare chest and jeans. "He'd strut around in an open top — there wasn't much difference between on stage and off, he was always practising, everywhere, lots of big movements and gestures. I just thought he was obsessed with what he wanted to do. It was theatre, a visual expression."
She didn't associate this with gayness? "No, not really. He liked to be a drama queen and the Queen thing grew out of his personality. He was finding his feet. People sent him up about his persona, I thought they were insensitive. I thought the theatrical persona, the gayness, was an add-on. And I was drawn to his otherness."
In 1969 they became lovers. "It happened casually. We were in a restaurant holding hands and kissing. Next thing I knew we were back at his flat at Barnes. It wasn't like a romantic sweeping me off my feet. I was talking about going to Moscow on my own so we'd be apart and we were feeling really warm about each other and close and comforting. He loved to be affectionate, he'd always put his arm around you and kiss you and be cuddly. It wasn't as though he suddenly made a pass, because we were like that anyway.
"He was a very ardent lover, he was faithful to me, he was devoted to me although we didn't live together. But it wasn't as though we'd just met and it was mad passionate sex, just a very good closeness. I don't think I could say I was passionately in love with him. We weren't ever right for each other."
This is Rose's stand during our meeting, but slowly she begins to admit that she knew Freddie was gay. For a year they met at his flat, never at hers in North London. They discussed his enthusiasms, for Nietzsche's idea that one should never let fear impede you, and for a circle of gay friends Rosemary had come to know: Patrick Woodcock, a doctor who held dinner parties in his Pimlico home to which he invited David Hockney, Derek Jarman and many performance artists. The only woman he invited was Rosemary.
"I didn't know how the world works and I was flattered by the fact these people liked me. They were terribly nice and much more interesting than the average art scene. I was in awe of them and I made so many discoveries about how the art world works, it's dealers and deals, personal relationships. It sowed the seeds of me wanting to be an artist, not just a graphic designer doing things at the behest of other people (as she was by then). But I could never understand why I was invited. I was almost like a decoration."
Well, she was gorgeous, I say, looking at the photographs. "I never thought of myself in that way," she replies. "Then Freddie put me under so much pressure to introduce him to these people, which I felt I couldn't do. They were openly gay and Freddie thought if he didn't meet them he wouldn't know whether he was gay. 'You've got to introduce me', he said. I thought Freddie is my boyfriend and where am I? "If I had handed him to the artists he would have been immediately taken over because he wanted to be taken over. Obviously I'd lose him. It would have been like 'Here's a nice young man for you', as if I was procuring. I didn't feel that was my role. Eventually I went round to Freddie's flat one Saturday afternoon and told him it was over. He sobbed like a little child. I left and never saw him again."
Determined not to dwell on Freddie, Rosemary set off for the rest of her life. She became a radical left-wing activist, married, had three daughters, spent time at Greenham Common, changed her name, married again, had a son, and pursued her career as an artist. Today she lives in Sheffield with her partner of eight years and practices Ayurvedic medicine. She has avoided coverage of Freddie's career but she was jolted into remembering her time with him recently when a colleague showed her Derek Jarman's film Blue, in which he faced up to his impending death from Aids. The film moved Rose profoundly, making her think not just of Jarman but of Freddie's death, and leading her to explore her feelings about her relationships with gay men, Freddie in particular. This is an earnest attempt to make sense of her life, she explains, and one she believes will be cathartic. So she did know that Freddie was gay? "I wasn't prepared for Freddie turning into gayness and it did challenge me. He would talk about being attracted to men and I said: I can't go on like we've been going on. Here you are telling me you want to have a relationship with a man. It does annoy me. It's like (you're saying) 'You're not quite good enough, men are where it's at. Oh yes, of course I love you but I want to be with men'. What message do you take from that? You can't pretend it doesn't affect your life."
That is the first version of her story: you will notice that it doesn't quite make sense. Then, two days later, I received an e-mail from Rose. "I was in fact passionately in love with Freddie in 1970," she wrote. "I have been in denial of this for over 30 years. It was so painful to know that this love could never be reciprocated because of his interest in the gay male." So Rose and I talk again. "He was a marvellous lover, " she says. "What was disquieting was that he'd started saying 'I wonder what it's like sleeping with a man'. He'd eye up a man in a restaurant and I thought it was a bit of fun, a persona he put on. I didn't mind. It wasn't desperately threatening until you're in bed with someone at 3am and they start talking about this stuff and this isn't a joke. When you've just made love with someone it's not the conversation you want to have.
"I think Freddie did love me. But for me it was too ambiguous, he was androgynous. He liked to think of himself as both genders, and talked about it. He certainly kept telling me how much he loved me, he was true to me, he didn't look at any other women. But we couldn't carry on. I said 'Your mind is somewhere else, you're too different, you've got this urge to do something'. It made me feel inadequate.
"I was the linchpin, the bridge between his fantasy world and his real world and if I took him over the bridge I feared he wouldn't be mine any more. I'd make excuses about introducing him to Patrick Woodcock and we'd have terrible rows about it. I didn't completely understand it. I think I did know he was gay, though I don't think he was seeing anyone else. I felt I was either the person who made it happen or I would have to walk away.
"I didn't see him again because I thought I've broken the pattern, broken the spell. I told him not to phone me, I was adamant, and it never happened. Not long afterwards I met my first husband full of 'I've been having a relationship with a man who's gay. It really upsets me'. Because he was homophobic he was empathetic. I suppose the 'fix' was to hear him say that I had been betrayed by Freddie. This was what I needed to hear to get over the intense disappointment and the decision to leave Freddie. I wanted to move on. In some ways I haven't. I couldn't watch programmes on TV about him. It was like my past was trying to catch up with me. But what I've realised is that what happened with Freddie wasn't as bad as being jilted. That pain is far greater."
Rose's second husband never manifested his sexuality, she says. "He never came out but after we split up he moved abroad and became a recluse. There is a way of life that manifests itself but wasn't discussed with me, or, to my knowledge, with anyone. It was like Brideshead Revisited and my husband was Sebastian. You don't ask too many questions. You wonder how valid your relationship has been, it wipes it out. I think it has been damaging to my self-esteem though I can't say I've just been miserable about it. I've tried to explore it and make it part of the fabric of what I do."
Her painting is part of this, and she has done academic work exploring what she calls the male/female dichotomy though she admits that in talking about it she is being emotional rather than intellectual. "Some things have been painful to deal with but they're informative. They make you who you are."
It was surely a protective device not to follow Freddie's career? She agrees. "I pushed away how much I loved him. I did. I love that creative intelligence, it's so rare. It's too sad. You can't pretend this didn't mean anything to you. It damn well did. I don't regret that I had to let it go, not in the rational sense, but the irrational bit of me certainly does."
© Copyright 2006 - 2013; Daria Kokozej (Contact Me)